Bush Can't Even Get This Right!
It should read "We Lie!"
And of all the assorted ignorant, stubborn, malicious, deadly, evil lies that Darth Cheney told tonight, would he be so stupid as to lie about never having met Edwards before?
OF COURSE HE WOULD!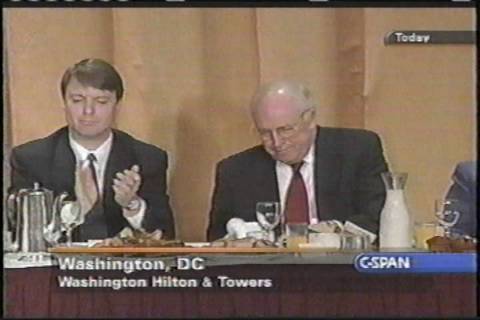 This is important, why? Check out "
Cheney vs. Reality
" by the DNC.
That's why.